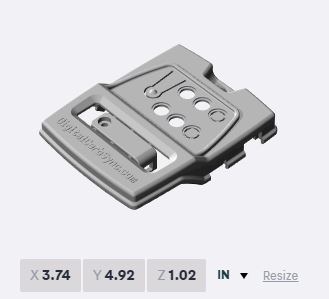 We have design files for 3-D printed cases for the Digital Carb Sync. They are easy to upload to a 3-D printer or printing service. Prices are dropping and you can find many reasonable options. A case is not needed but it looks nice and adds some protection to your device.
The designs are available for download in our catalog.
We sometimes have some samples available for sale for an easy way to add an optional case to your Digital Carb Sync device. Contact us using the form on the About page.
Below is a list of 3-D printing services we have used. There are many available around the globe. The materials available, and the cost, varies. Some offer color choices as part of the printing process. You can dye or paint the cases to your preference as needed. The red case in the photo is from Shapeways.
Some 3-D printing services we have used include: