Build Your Own Tools
Digital Carb Sync is the original high accuracy, inexpensive and durable device to synchronize the carburetors and throttle bodies on old motorcycles and other older engines. Others have copied our ideas and designs. This is the original.
In the online store, you can buy and download the complete package of instructions, software and everything else you will need to make the PCB boards, order the parts and build your own tool for 2-6 cylinder engines.
If you want to skip the PCB circuit board manufacturing, you can order ready to assemble high-quality lead-free PCB boards.
I'm a Rider, not a Wrencher
I live in Oregon with a day job in an office. I'm on the wrong side of 60. When the weather is nice I want to ride, not wrench. Syncing my 4 carb V4 is important. I built the first version out of old auto parts – MAP sensors from late 80's junkyard cars with early fuel injection systems.  I was a computer guy back in the '80s but I quit in the '90s and never looked back. But I had enough skills to start in with the Arduino platform.
My bikes always run great now, and I've had fun selling a few boards and a few built kits all around the world. Here's me sitting at the controls of the Spruce Goose at the Aviation Museum, McMinnville, Oregon.
Be a Maker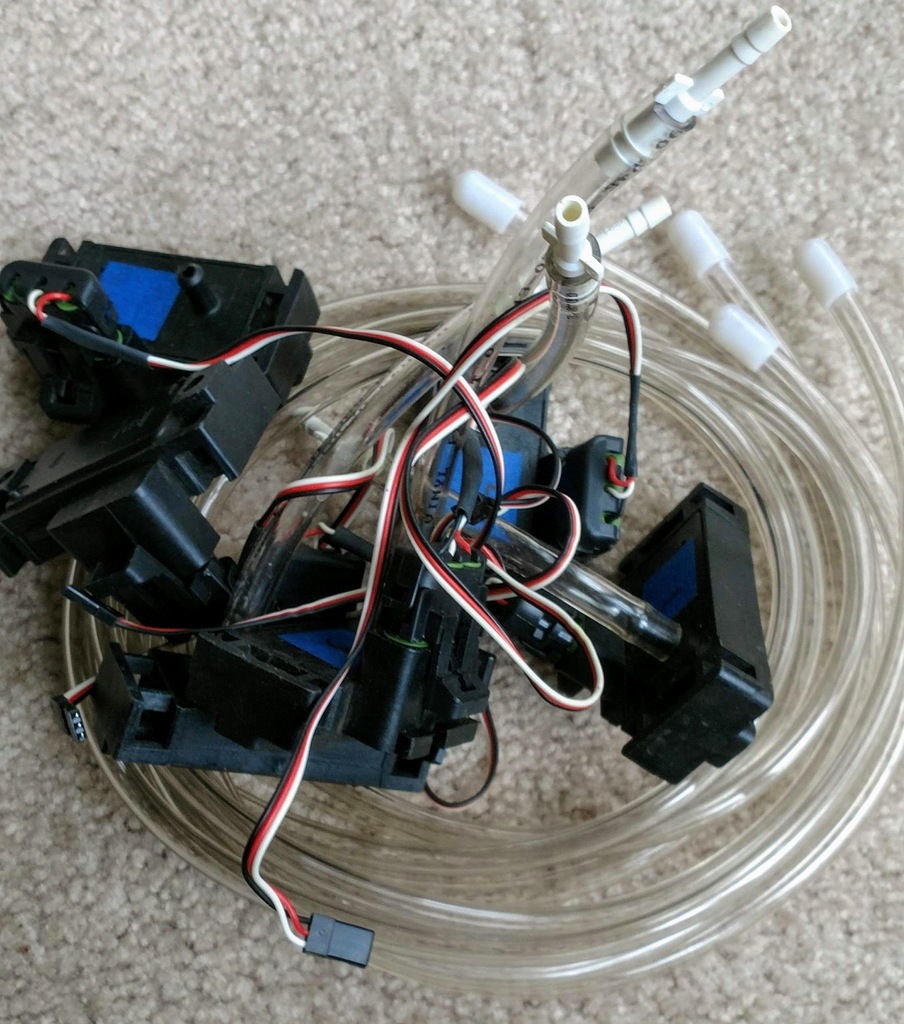 This is a simple example of the independent maker economy. Along the way, this product sourced freelance expertise and materials from the United States, Canada, Egypt, Pakistan, Vietnam, Hong Kong, and China. It's been sold across North America and the European Union. All from an armchair and a laptop computer using free engineering, design and marketing software.

DigitalCarbSync started as a mess of junkyard car parts. Those are 1 bar MAP sensors from 1990's GM cars with fuel injection. The specialty GM wire harness plugs were VERY expensive.
Contact Us