Description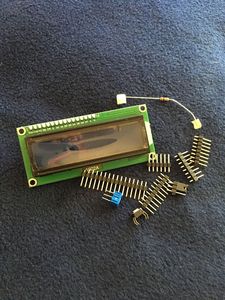 This downloadable spreadsheet is the bill of materials for the small parts shown in the photo that are needed to build the DigitalCarbSync. In addition to the small parts, you will need a DigitalCarbSync circuit board, an Arduino Uno R3 (or an inexpensive clone), plus the number of sensors you are going to use (usually 4 or 6).
There is a full BOM in the downloadable Build Package; many people have requested to see this subset. You can estimate costs, or find alternative sources.
Please note: This price list is from Digikey in July 2020.
Please note: the switches and LCD have to fit the board. The pin headers and resistors are generic.