Description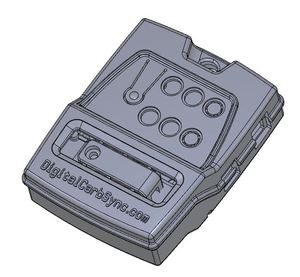 The latest experimental add-on item in basic white plastic. These 3-D printed cases are very expensive because 3-D printing is very expensive especially for this complex item. We are looking for a less expensive source.
The basic color is white, but a color layer can be included. Most primary colors are available. If you really want to spend a lot of money it can be made of metal.
It is set up for 4 cylinders with 2 knock-out tabs for a 6 cylinder device. There are knock-out tabs on the side to accommodate different styles of USB plugs. There is a storage area for an optional 9-volt battery that is separate from the electronics to prevent corrosion damage from an old battery. We use a cable from the bike for power; it can also be powered via the USB plug. It perfectly fits the standard build. The inside supports can be sanded to allow for custom variations.